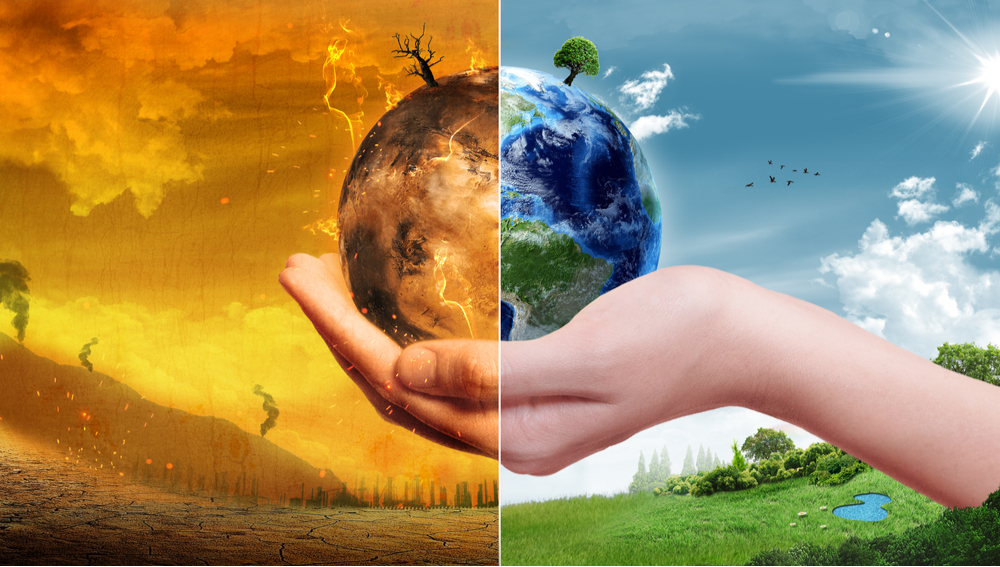 Climate change - covid-19 opens door to act now
Madrid Climate Change Conference 2019
UN Secretary General Guterres speech closing remarks
Article:
The times when alarming reports of a climate catastrophe were perceived as a suspicious conspiracy theory, have gone forever
People the world over have woken up to the facts, born out by reliable scientific data, that our planet is undergoing climate change at an unprecedented rate. These changes have been, and are continuing to be, exascerbated by our use of fossil fuels and other processes that dump masses of 'greenhouse gasses' such as CO2 into our atmosphere contributing to global warming and climate change.
Many people around the world are now actively taking measures in their daily lives to reduce their carbon footprint. However, people alone will not combat climate change, we need ALL Governments and multi-national high polluters to get in step with the people and those Goverments that have already pledged to combat climate change effects.
It is up to all people to actively voice our opinions and demand that the U.S., China, and other Countries that have governments that are in denial over honest scientific data about global climate change, rethink their destructive policies before it is too late.
Member States should immediately "take urgent action to combat climate change and its impacts"
If we want to ensure the prosperity of ourselves, future generations and other inhabitants of our planet, we can no longer ignore key scientific facts. World-class organizations are aware of that as well. The UN in 2015, while setting the 2030 Agenda and its 17 Sustainable Development Goals, considered climate protection to be one of the development priorities.
According to Sustainable Development Goal 13, Member States should immediately "take urgent action to combat climate change and its impacts".
The catastrophe that is climate change is happening now, all over the world.
Climate change affects every country, on every continent. It disrupts the economy and affect life - both people and other life forms. Weather patterns are changing, sea levels are rising, weather events are becoming more extreme (this year's heat killed hundreds of people in India) and greenhouse gas emissions have reached the highest levels in history. Some places on Earth dry out, others are flooded. Cyclones have even reached Europe.
Such climate changes have already occurred in the Earth's history, but never have they taken place at such an alarming rate
Such climate changes have already occurred in the Earth's history, but never have they taken place at such an alarming rate. Neither we - people - nor other animals have time to respond to these changes and adapt to them. That is why today we are talking about the sixth mass extinction - only this time the cause is human activity.
The climate crisis is very costly for ecosystems, people, communities and countries today, and it will cost more in the future if we do not take care to slow them down (because there is no way to stop it anymore).
At the start of 2019 meteorologists in the U.S. were already talking in superlatives as extreme weather patterns brought cities and towns across the globe to a standstill.
In the United States, some 200 million Americans experienced a historic deep freeze that saw temperatures plummet below -32 degrees Celsius, killing at least 23 people and leading to the cancellation of more than 2,300 flights.
Temperatures in 11 states in the continental US saw temperatures lower than the one recorded in Utqiagvik, Alaska's northernmost city, situated north of the Arctic Circle.
Authorities in some of the hardest-hit cities such as Minneapolis and Chicago implored residents to stay indoors to prevent frostbite -- in one Chicago hospital, doctors treated 50 frostbite victims; some possibly losing an arm or a leg.
The United Kingdom recorded record lows as extreme cold weather pounded parts of England, Scotland and Wales.
Residents in Braemar, northeast Scotland experienced -14.4 C (6.1 F), according to the UK's national weather service, the Met Office. This was the lowest temperature recorded in the UK since 2012.
Heavy snow created roadblocks for travelers across the country. Flights at London's Heathrow Airport were cancelled; passengers were stuck on snow-covered runways at airports in Manchester and Liverpool, and hundreds of schools across parts of England and Wales closed.
In the southwestern county of Cornwall more than 100 motorists ended up abandoning their cars on a major highway blanketed in snow and walking to a pub, where they spent the night.
Parts of France also came under a weather warning after heavy snow fall, Météo France, the national meteorological service, reported.
But as parts of the US and Europe saw record lows, Australia's Bureau of Meteorology announced it had been the country's hottest January on record.
The "unprecedented" heat wave that burned its way through all of the country's melted roads, saw infrastructure fail and killed thousands of animals.
In the Northern Territory, the bodies of dozens of wild horses were found strewn along a dried-up water hole. In Victoria, more than 2,000 flying foxes died from heat stress, in what local media described as a "nightmare" event. Similar mass flying fox deaths were recorded in the states of New South Wales and Queensland.
In the southern state of Tasmania, dozens of bushfires broke out, destroying homes and wilderness as hundreds of firefighters sought to get the blazes under control.
On January 24, residents in the southern city of Adelaide experienced the hottest day on record for their city, with temperatures peaking at 46.6 C (116 F).
Throughout the country, health warnings were issued, advising people to stay indoors during the hottest part of the day, minimize physical activity and keep hydrated.
Is it too late for mankind?
While the extraordinary heat levels caused problems for Australians early in the year, scientists warn that without coordinated action on climate change, future heat waves will become more likely.
individuals can help, but it has to be a big global action to be effective
Ben Webber, lecturer in climate science in the Climatic Research Unit at the UK's University of East Anglia, told CNN "Climate change is making heat waves more likely but any individual event is effectively a weather phenomenon,"
"We can try and mitigate against the worst effects of climate change by reducing carbon emissions, that's really the best thing to do -- but obviously that requires global action. So individuals can help, but it has to be a big global action to be effective," he said.
"That comes back to what politicians have been trying to agree on ... and that's why these extreme events are part of the motivation for striving to limit global mean temperatures' rise to less than 2 degrees (Celsius) or possibly to 1.5 degrees against current levels," Webber said. "While we can't control the weather", he added, "we can adapt to and minimize the impact that extreme weather can have on us. That comes down to having the necessary infrastructure in place to deal with the extremes", he said.
Extreme weather events, the new norm for us?
Extreme weather events displaced a record seven million people from their homes during the first six months of this year, a figure that put 2019 on pace to be one of the most disastrous years in almost two decades even before Hurricane Dorian battered the Bahamas.
The Internal Displacement Monitoring Center, based in Geneva, which compiles data from governments, United Nations humanitarian agencies and media reports, concluded in a report that floods, landslides, cyclones and other extreme weather events temporarily displaced more people in the first half of 2019 than during the same period in any other year.
"In today's changing climate, mass displacement triggered by extreme weather events is becoming the norm," the center said in its report, adding that the numbers represent "the highest midyear figure ever reported for displacements associated with disasters." The center has been publishing annual data since 2003.
The latest numbers reflect both bad news and good. Extreme weather events are becoming more extreme in the era of climate change, according to scientists, and more people are exposed to them, especially in rapidly growing and storm-prone Asian cities.
At the same time, many government authorities have become better at preparing for extreme weather, with early warning systems and evacuation shelters in place that prevent mass casualties.
According to the United Nations humanitarian affairs agency the numbers of displaced in 2019 include many who might otherwise have been killed. That was almost certainly the case for the 3.4 million people who were evacuated from their homes in India and Bangladesh in May before Cyclone Fani barreled over the Bay of Bengal. Fewer than a hundred fatalities were reported across both countries.
By contrast, in southern Africa, where Cyclone Idai struck in March 2019, more than 1,000 people were killed and 617,000 were displaced across Mozambique, Malawi, Zimbabwe and Madagascar.
In March and April 2019, half a million Iranians had to leave home and camp out in temporary shelters after huge areas of the country saw some of the worst flooding in decades. And in Bolivia, heavy rains triggered floods and landslides in the first four months of 2019, forcing more than 70,000 people to flee their homes, according to the report.
The numbers hold lessons for countries, especially those like the Caribbean island nations, repeatedly pummeled by intensifying storms.
All told, nearly twice as many people were displaced by extreme weather events, mainly storms, as the numbers displaced by conflict and violence in the first six months of this year, according to the monitoring center.
The numbers hold lessons for countries, especially those like the Caribbean island nations, repeatedly pummeled by intensifying storms.
After Hurricane Dorian, 2,500 were Reported Missing in Bahamas Sept. 11, 2019
"With the impact of climate change, in the future these types of hazards are expected to become more intense," the Director of the monitoring center, Alexandra Bilak, said. "Countries that are affected repeatedly like the Bahamas need to prepare for similar, if not worsening, trends."
The worst may be still to come. Historically, the worst disaster season is between June and September, when storms lash the tropics. The monitoring center estimates that the number of disaster-related displacements may grow to 22 million by the end of 2019.
There are limitations to these numbers, outside experts said. What the monitoring center's numbers may not adequately reflect are slow-moving extreme weather events, like rising temperatures or erratic rains that can prompt people to pack up and leave home, for example after multiple seasons of failed crops. In some cases, government agencies may not issue accurate data, including for political reasons.
Kees van der Geest, who studies climate-induced displacement at the Institute for Environment and Human Security, a United Nations research organization, and who was not involved in the report, said the numbers tallied by the monitoring center, even with these limitations, may be the best estimates available they should be seen as "a low estimate".
What can we do to reduce the impact of global climate change?
It may not be too late to avoid or limit some of the worst effects of climate change. Responding to climate change will involve a two-tier approach:
"mitigation" – reducing the flow of greenhouse gases into the atmosphere; and
"adaptation" – learning to live with, and adapt to, the climate change that has already been set in motion.
Recycling and driving more fuel-efficient cars are examples of important behavioral change that will help, but they will not be enough
The key question is: what will our emissions of carbon dioxide and other pollutants be in the years to come? Recycling and driving more fuel-efficient cars are examples of important behavioral change that will help, but they will not be enough.
Because climate change is a truly global, complex problem with economic, social, political and moral ramifications, the solution will require both a globally-coordinated response from Governments (such as international policies and agreements between countries, a push to cleaner forms of energy) and local efforts on city, and regional, level (for example, public transport upgrades, energy efficiency improvements, sustainable city planning, etc.) and on a personal level, from reducing our reliance on non-sustainable materials, to changing our eating habits to reduce carbon emmissions, and generally changing our lifestyle to be carbon neutral.
It's up to us what happens next.
Covid-19 Shows that we can make a difference
The 'lockdown' restrictions imposed by governments on large areas of the world's most climate polluting economies because of the covid-19 pandemic have had a dramatic impact on the amount of carbon emmissions produced. In the relatively short space of a few months while aircraft were grounded, factories shut down, and motor vehicle use dropped to unprecedented levels, a quantifiable drop in pollution levels including most of the world's major cities was identified.
However, as laudible and cheering as this revelation is, the sad truth is that it will not in itself stop or even make a dent in the climate change emergency that we face.
What it does show us however, is a glimpse of what we MUST do to start to make an impact before it is too late. It has shown that we CAN make a difference.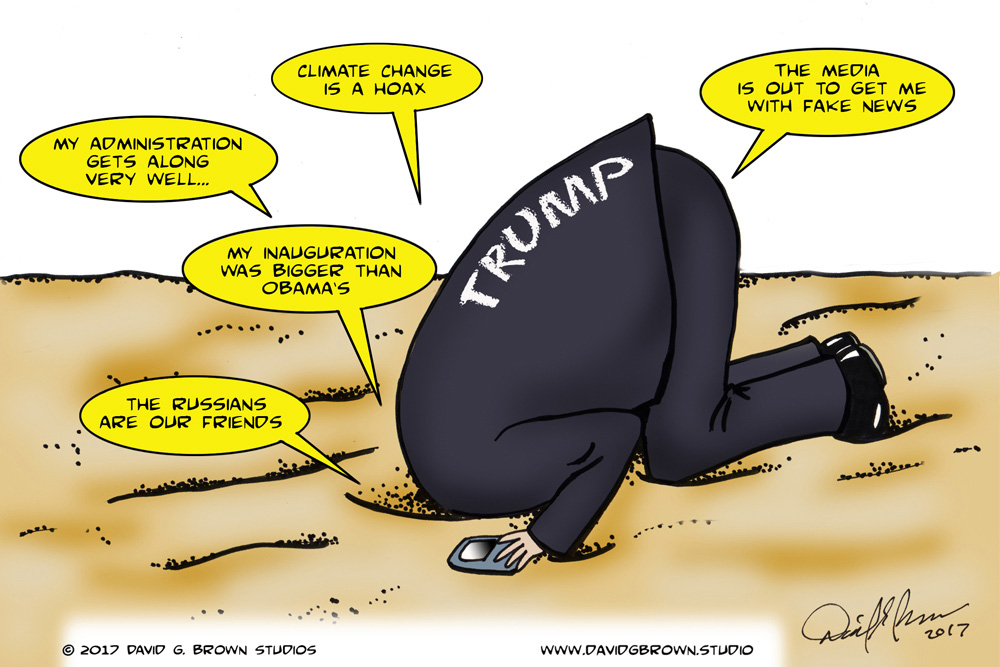 David Brown Studios, 2017
The downside is that we still have a huge journey ahead of us to educate errant governments, head-in-the-sand climate emergency denying politicians and, unfortunately, the population at large, about the dangers of climate change complacency.
We have a golden opportunity to redeem mankind's wanton vandalism of our world; we must ALL play our part in the struggle to save our World, a struggle that we cannot afford to lose.
Madrid Climate Change Conference 2019
The World is nearer to the brink of a cataclismic extinction event every day, and every day world leaders prevaricate, fudge, and dither over what to do.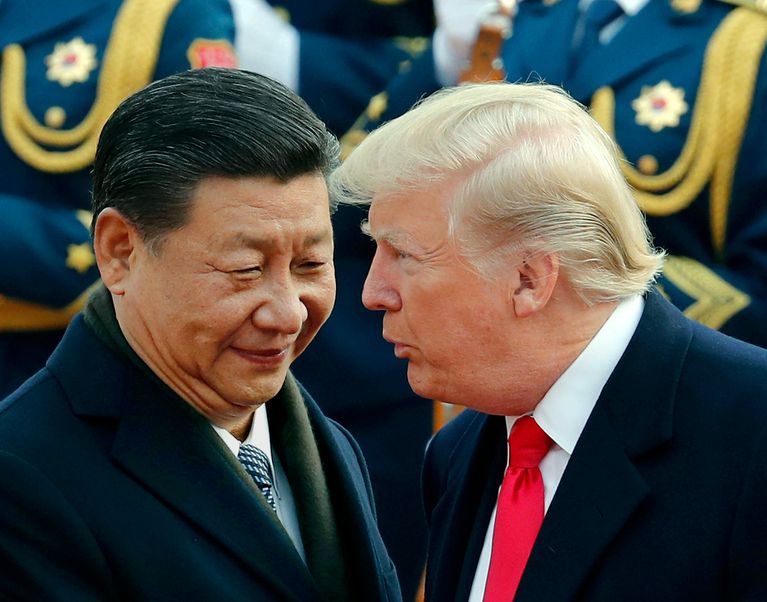 U.S. President Donald J. Trump and
China's Leader Xi Jinping
The greatest human threats to the survival of our our world and all that is on it comes not only from the way we humans live but also from the leaders of the largest economies who, by their illogical, self-serving, utterly selfish partisan stance, block the path to our World's survival.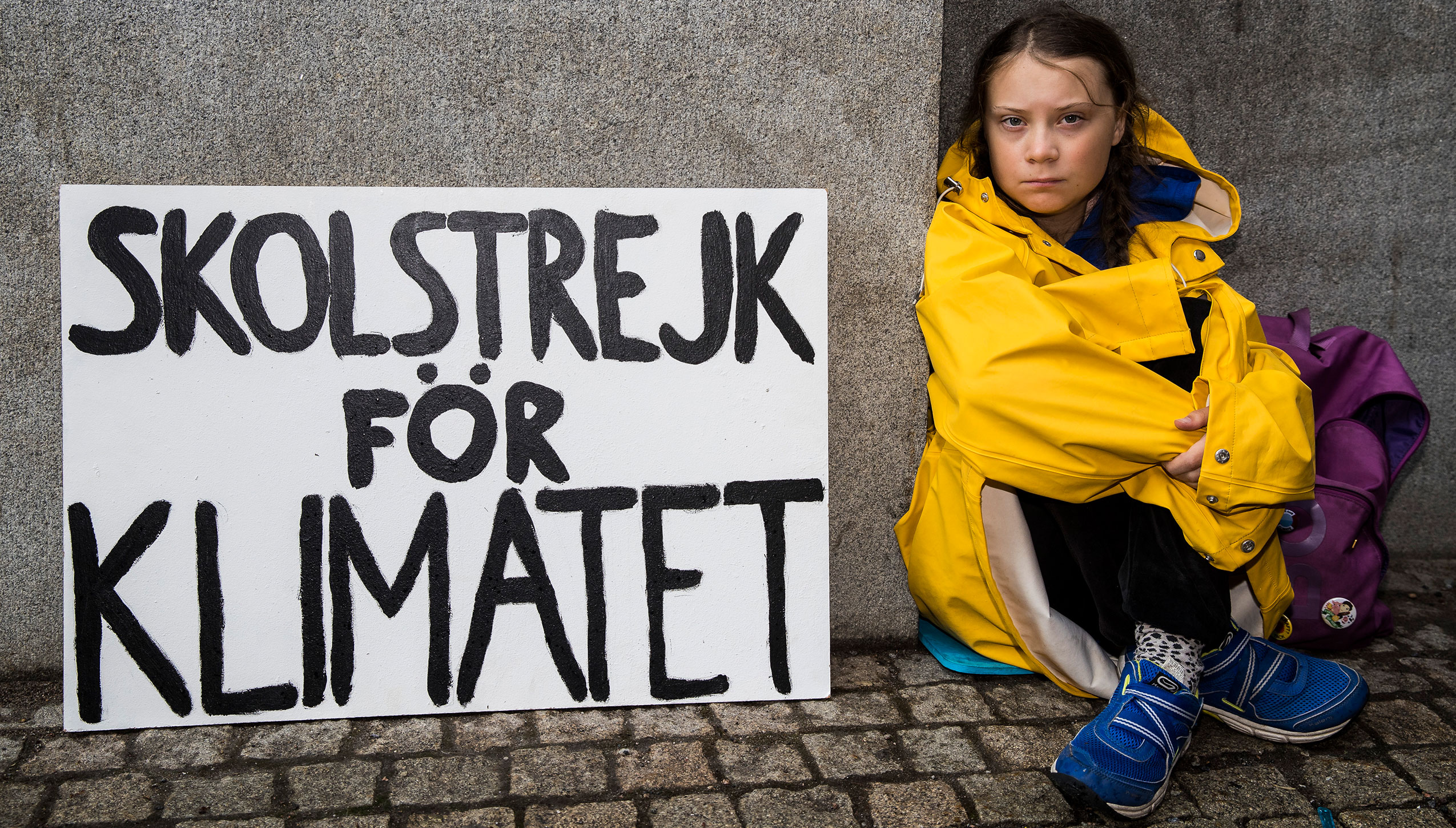 Greta Thunberg, climate activist
We all need to give voice to let our leaders know that we will not stand idly by and let them destroy our world.
We must all actively do our part, no matter how small, to support the efforts towards changes that will save our world. We must support those leaders and activists who are doing all they can to make a difference for the good of all life on earth.
We must also actively voice our fury at those leaders who ignore the threats they pose to our world
We must make those leader who ignore climate change listen to the facts and the voices of reason before it is too late for us all.
The following text is taken from UN Secretary General Guterres' closing remarks at the confernece.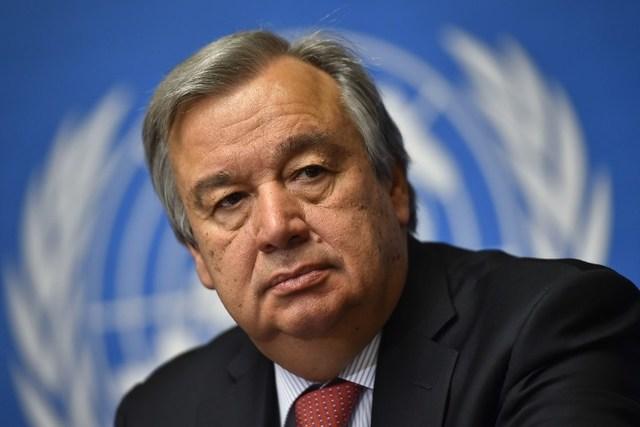 Antonio Guterres, UN Secretary General
"Let us open our ears to the multitudes who are demanding change.
Let us open our eyes to the imminent threat facing us all. Let us open our minds to the unanimity of the science.
There is no time and no reason to delay.
We have the tools, we have the science, we have the resources.
Let us show we also have the political will that people demand from us.
To do anything less will be a betrayal of our entire human family and all the generations to come."
comment:
While the World burns, delegates at the Madrid conference haggle over the ways to reduce carbon emmissions and who will pay for them. Unless World Leaders get their act together we, and future generations, will pay the ultimate price - the death of our world as we know it.