Pandemic, a wake-up call
Introduction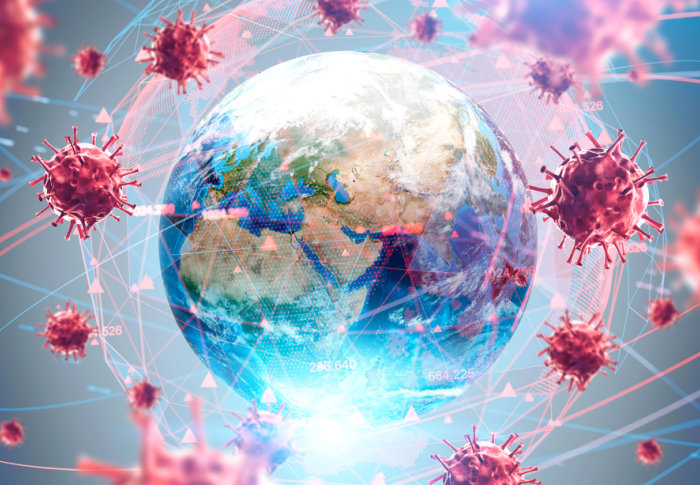 The 2019-20 outbreak of the covid-19 coronavirus disease proved to be the dealiest pandemic both, socially and economically, since the 1918-19 H1N1 influenza - 'Spanish Flu' - outbreak.
It proved one thing very clearly, that Governments the world over, despite repeated warnings from scientists and clinicians, were still woefully unprepared to deal effectively with a highly contageous disease in a travel connected world.
The Covid-19 coronavirus was a 'novel' virus which meant that there was no general immunity to the virus within human populations, and there existed no antiviral vaccination.
The virus caused only mild infection and symptoms in many people but catastrophic antibody reactions Cytokine Storm in others. The virus gave rise to severe pnuemonia type conditions that overwhelmed the victim's body and frequently leading to death.
Respiratory failure from Acute Respiratory Distress Syndrome (ARDS) was the leading cause of mortality with Secondary haemophagocytic lymphohistiocytosis (sHLH) a hyperinflammatory syndrome characterised by a severe and sudden onset and fatal hypercytokinaemia (A potentially fatal immune reaction) with multiorgan failure. During the COVID-19 pandemic more people typically died from pulmonary complications before the multi-organ failure set in. [3]
Another major problem highlighted was the fragility of global supply chains. In a globally connected [5] world where maufacturing is increasingly localised and many global companies receive and process materials on a 'just-in-time' basis the potential for disruption is magnified when there is a sudden surge in demand for a particular product or item.
The use of 'lockdown' measures, of varying degree, employed by those countries supplying materials for use by clinicians and health services, which included personal protective equipment (PPE), and mechanical ventilators for patient treatment, imposed severe shortages in many countries.
Indifference to risk ....
A toxic mix of hubris, Nationalism, cover-up, misinformation and lies, allowed the disease to spread.
Additionally, reluctance by the World Health Organisation, and a lack of urgency, shown by many Governments around the world, to implement preventative meaures allowed the virus to be spread, almost, unchecked in its early stages.
Another major factor in the ability of the virus to spread was the actions of two of the world's superpowers, China and the United Sates of America. A toxic mix of hubris [9], Nationalism, cover-up, misinformation and lies, allowed undetected infected people to spread the disease by travelling within their home nations and internationally. The simple measure of restricting international travel was not put into place for far too long after the disease was identified. This in itself allowed the epidemic to spread unchecked until it became a pandemic.
Political ideology and secrecy in China led to cover-up and secrecy, whilst the inept presidency of Donald Trump in the USA led to inactivity, denial and castigation of scientific and physical evidence. Despite specific warnings from clinicians and scientific experts worldwide, politicians allowed the world to sleep-walk into the pandemic.
How Europe once again ended up as a killing field of infectious disease, as it did with plague in the 1300s and influenza a century ago, is less a blame game of individual finger-pointing than a story of collective complacency, and of dangerous overconfidence.
---
However, it would be grossly unfair to single out China and the USA. Europe with it's twenty seven nations displayed a remarkable even farcical display of disunity - despite outward pledges saying otherwise - with infighting and insular, selfish single-mindedness. This manifested itself in countries such as Germany and France unilateraly imposing border closure, banning exports of medical supplies and personal protective equipment, to the dismay of other member states, until they too entered into the 'for me only' mindset.
How Europe once again ended up as a killing field of infectious disease, as it did with plague in the 1300s and influenza a century ago, is less a blame game of individual finger-pointing than a story of collective complacency, and of dangerous overconfidence.[4]
Locking the stable door .....
Those who cannot remember the past are condemned to repeat it
One area that should concern us all is that when the extent and severity of the Covid-19 virus outbreak became apparent, and what was clearly needed was a global international effort to contain and deal with the situation, many Governments decided to 'lock the stable door' even though it was patently clear that the proverbial 'horse' had already bolted and spread the disease.
Although the cataclysmic effects of pandemics are well known, and many Governments say they are prepared to deal with them, it is transparently obvious that many politicians are still prepared to take the risk of placing economic and nationalistic interests before population safety ... until it is too late.
The ability of humanity to recover from this pandemic was never in doubt, as is shown from history.
It is also clear that the famous aphorism 'Those who cannot remember the past are condemned to repeat it." (George Santayana-1905) still rings true to this day.
Epidemics and Pandemics, a history of health disasters
Recorded history of civilizations around the world is littered with epidemic and pandemic episodes going back over 5,000 years, so it is nothing new.
Whilst epidemics have ranged from cholera, smallpox, yellow fever and measles to polio, epidemics of plagues and influenza, have caused the greatest rate of morbidity by far, with some wiping out almost entire populations, as in the case of the Cocoliztli Epidemic, Mexico 1545–1548, where it is estimated that 80% of the indiginous population perished.
Plagues
Historians writing about the great plagues, for example the Antonine Plague of 165-180AD and the 541–542AD Plague of Justinian attribute the causes to a bacterium named Yersinia pestis that is passed from infected fleas via rats to humans.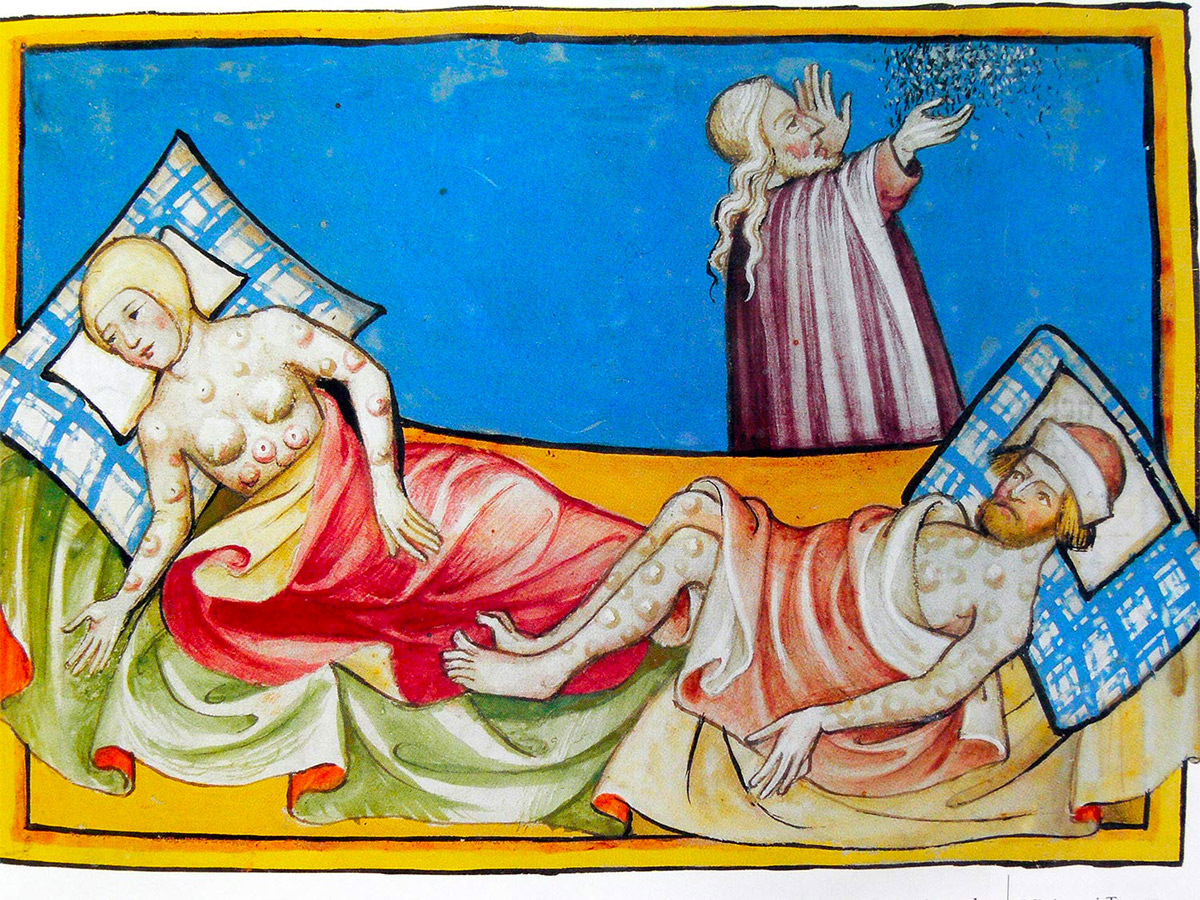 For many years the same bacterium was attributed to the great Bubonic plague of Europe, that included England, in 1331–1353AD, the Black Death. The most common belief is that the disease was spread by black rats, infested with infected fleas, that passes the disease to humans. However according to professors Christopher Duncan and Susan Scott, of the University of Liverpool, the way the disease spread is not indicative of this bacterial infection.
Bubonic plagues spread in a complex fashion because they rely on the interaction of fleas, rats and people. Yet the pattern of spread of the Black Death was relatively simple and predictable, indicating person-to-person transmission.
Professor Duncan said people soon learnt that the only effective way of dealing with the Black Death was to put affected families and even entire villages into quarantine for 40 days. "A quarantine period was first instituted in the city states of northern Italy in the late 14th century and this was gradually adopted throughout Europe and maintained for the next 300 years until the plague disappeared," professors Duncan and Scott say in their book Biology of Plagues [1].
"Endemic bubonic plague is essentially a rural disease because it is an infection of rodents," the book says. "The Black Death, in contrast, struck indiscriminately in the countryside and towns."
A quarantine would not have been effective if the disease was spread by rat fleas," said Professor Duncan. "Rats don't respect quarantines. This disease was transmitted directly from person to person which suggests an infectious virus."
The symptoms of the Black Death point to a haemorrhagic fever caused by an Ebola-like virus. The fever struck suddenly, it caused aching and bleeding from internal organs, as well as red blotches caused by the effusion of blood under the skin – classic symptoms of Ebola-like illnesses.
Influenza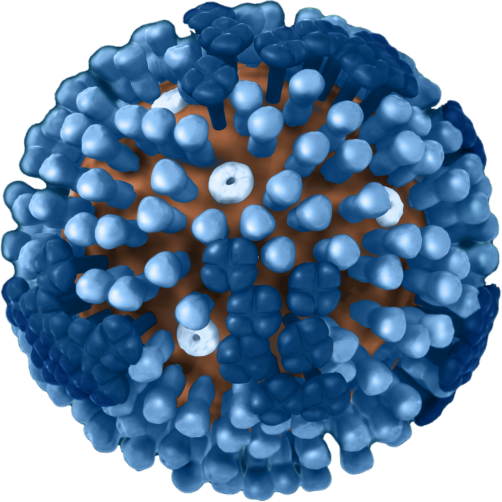 Generic influenza virus
Influenza, commonly known as "the flu", is an infectious disease caused by an influenza virus.
There are four types of influenza viruses that geneally affect humans: Type A, Type B, and Type C. The fourth, type D has not been known to infect humans, but is believed to have the potential to do so. [2]
Usually, the virus is spread through the air from coughs or sneezes. This is believed to occur mostly over relatively short distances. It can also be spread by touching surfaces contaminated by the virus and then touching the eyes, nose, or mouth. A person may be infectious to others both before and during the time they are showing symptoms. The infection may be confirmed by testing the throat, sputum, or nose for the virus. A number of rapid tests are available; however, people may still have the infection even if the results are negative.
Spanish Flu
1918-1919. Death toll worldwide: 50-100 million
The H1N1 influenza virus, commonly called the 'Spanish Flu' erupted into a pandemic with a speed and ferocity that overwhelmed many nations in 1918-19. Where the virus originated is not definitively known, however many historians cite the U.S. army as the most likely point of origin.
The symptoms were gruesome: Sufferers would develop a fever and become short of breath. Lack of oxygen meant their faces appeared tinged with blue, and black spots appeared on their faces. Hemorrhages filled the lungs with blood and caused catastrophic vomiting and nosebleeds, with victims drowning in their own fluids.
It is well known that the Spanish Flu outbreak was not the first viral influenza infection to become a pandemic.
Asian flu
1957–1958. Death toll worldwide: 1–4 million
Influenza A virus subtype H2N2
Hong Kong flu
1968–1969. Death toll worldwide: 1–4 million
Influenza A virus subtype H3N2
2009 flu pandemic (informally called "swine flu")
2009–10. Death toll worldwide: 151,000 – 576,000
Pandemic H1N1/09 virus
Corollary:
The Covid-19 Pandemic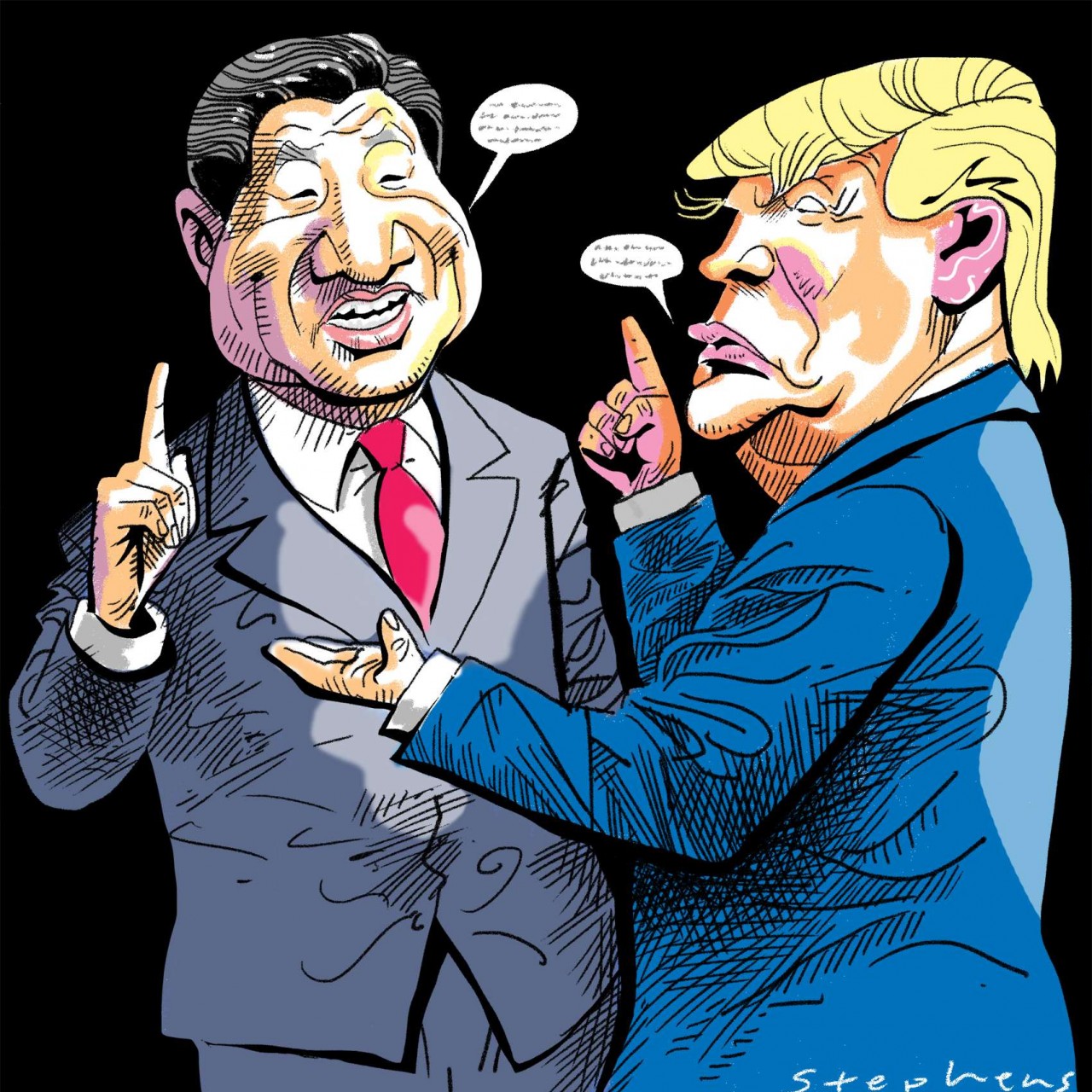 The covid-19 pandemic shows us very clearly what happens when leaders of superpower nations follow their corrupt huberist ideologies and nationalistic stance.
The witholding of vital data to the rest of the world in the early stages of the Covid-19 outbreak by Chinese authorities is disputed by the Chinese authorities,but what is clear, experts say, is that China's rigid controls on information, bureaucratic hurdles and a reluctance to send bad news up the chain of command muffled early warnings. The punishment of eight doctors for "rumor-mongering," broadcast on national television on Jan. 2nd 2020, sent a chill through the city's hospitals.
Dr. Li Wenliang, who lost his life to the Covid-19 virus, warned of the dangers of the outbreak at an early stage but was initially reprimanded by the Chinese Police. The Chinese Government later retracted the reprimand and issued a full apology to his family. [6]
337 officials in Hubei were "penalised", including six officials who were fired for "dereliction of duty". Officials from the Red Cross society in Hubei were also removed. A team from China's anti-corruption agency, the national supervisory commission, was sent to Hubei to investigate Dr. Li's death. [7]
U.S. President Donald Trump used the coronavirus outbreak to further his diplomatic 'war' on China by publically repeating unsubstantiated media claims that the virus had accidentally escaped from a Chines Laboratory [8]. The U.S. President showed astounding naievity and dismissive indifference to the effects of the outbreak as shown by the Trump administrations attempts to ease lockdown restrictions in the face of mounting criticism by health officials and clinicians.
The proliferation of conflicting information from The U.S. and Chinese Governments about the extent and the danger posed by the virus, that spread just like the virus itself through 'official channels' and that consequently may have led to the deaths of hundreds of thousands of people worldwide who might not otherwise have died. For example Donald Trump's repeated claims that hydroxychloroquine, a common anti-malerial drug, may help fight the coronavirus- but was unsubstantiated by the medical experts - quickly spread through social media.
What happens next?
If humanity, especially those who are elected - or otherwise - into power on our behalf, do not learn the lessons about controlling how we deal with outbreaks of disease, and applying good practice, then we are doomed to live and die through repeated epidemics and pandemics.
Where we are able we must oppose the rise of ideological and political extremism in their worst forms. We must rail against those who seek to control the world and its populations through the spread of secrecy, mistrust, misinformation, lies and deceit.
We must be ready to combat the spread of misinformation and manipulation through social media.
world leaders have a moral responsibility to protect ALL people
It is patently clear that in any National emergency what is required - but is often sadly lacking - are leaders who are calm, level-headed, and have the best interests of all their people at the core of their actions and thinking. However during pandemics such as Covid-19 world leaders have a moral responsibility to protect ALL people throughout the world.
At UGH we urge all world Political and Religious leaders to put aside ideological nationalist self-interest and come together with one voice to promote unity, harmony and peace. We must put an end to partisan meritocracy within nations and communities for the good of all people.
We must all aspire to be a Global Human Family.
Links
Biology of Plagues; Scot/Duncan; Cambridge University Press; 2001

wikipedia.org: List of epidemics

Politico: Coronavirus europe failed the test

Columbia University, U.S.: Understanding Our Interconnected World and COVID-19
The Guradian: China fires two officials over coronavirus outbreak